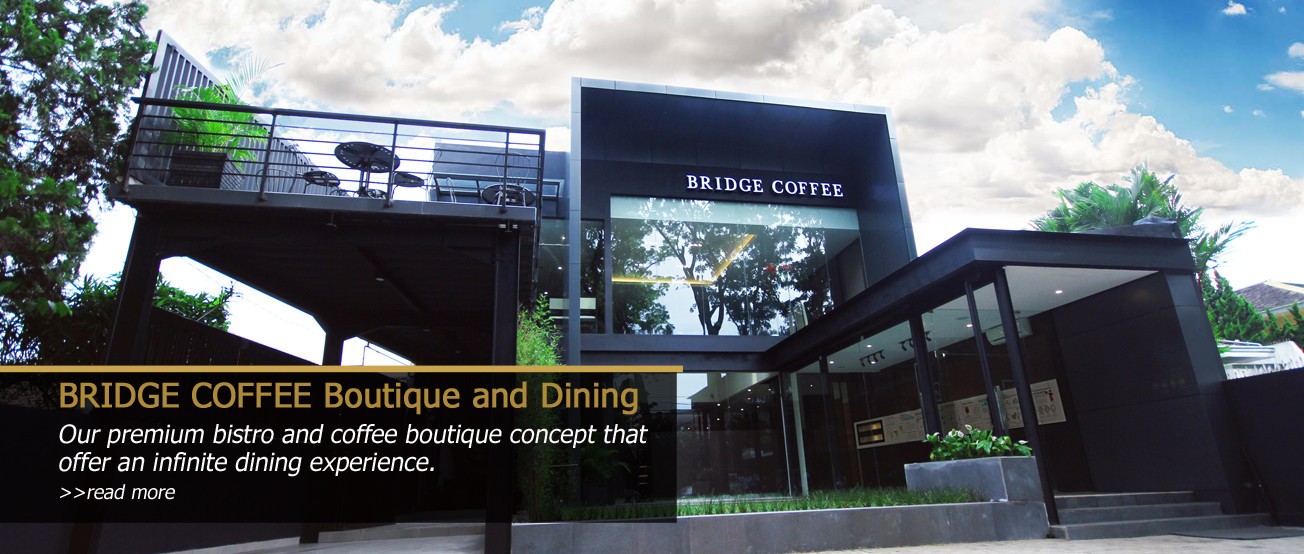 Bridge Coffee brings you a cup of Infinite Pleasure under premium standard of quality. That's our method to link our service and your satisfaction
Why premium? Because we use the finest method in every process that we do. Start from the finest coffee plantation, developed through advanced process of selection, roasting, and packaging.
Our Vision and Mission
Our main vision is building bridge across nation, and our main mission is bringing the finest quality to our customer to ensure their satisfaction.
Served you more than just Coffee
We believed in coffee and everything else that goes with a rewarding infinite pleasure experience. We also offer selection of premium cookies and a premium bistro treats to please your taste buds that you could find in our Boutique and Dining store.